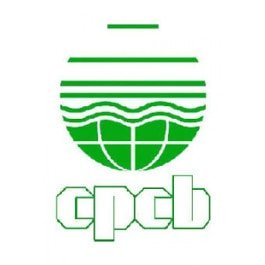 GPCB Approved Schedule II Environmental Auditor
"Environmental Audit" is an environmental management tool comprising a systematic, documented, periodic and objective evaluation of how well the Environmental Organization, Management system and Equipments are performing.
Hon'ble High Court in its order dated March 13, 1997 in MCA No. 326 / 97 in SCA No. 770 / 95 has rightly made imperative to all industries falling in Schedule I and Schedule II to get carried out Environmental Audit through Environmental Auditors as approved by Gujarat Pollution Control Board.
The basic aim of an environmental audit is to facilitate management's control of environmental organization and assessing the compliance with regulatory requirement. In Order to ensure that Industrial activities and products do not cause adverse effect on environment, a structural and comprehensive mechanism like "Environmental Audit" is the useful tool rather than conventional Environmental Management Practices.
Environment Audit was carried out, keeping in mind the different aspects of standard format as developed by Gujarat Pollution Control Board. Activities involved in EA were conducted in three phases: –
Phase 1 : Pre – audit activities
Phase 2 : On – site activities
Phase 3 : Post – audit activities
The pre – audit activities were commenced for development of an audit plan. The audit team made a visit Industries in order to gather background information.
On – site activities began with the meeting of the audit team with the concerned persons of the industry. The sources of liquid & solid waste and their causes, along with wastewater sampling location and stack monitoring location were identified. All the observations were documented. Material, water and energy consumption details were also studied from the records maintained by Industries.
Post-site Environment Audit comprises of preparation of Report by incorporating material, energy, environmental quality (Water, Air, Solid Waste / Hazardous Waste, etc.) as well as health and safety scenarios of industries. We have three Environmental Audit teams and have permission to carry out 45 Environmental Audit reports per year. Industries classified under Schedule I & II are required to submit the Environmental Audit Report for previous calendar year on or before 30th June of succeeding year.
We are appointed by the GPCB Gandhinagar as recognized Schedule-II Auditor for compliance of the directions of the Hon. High Court in this matter and have carried out the environment audit of more than 250 different Industries like Textile, Pharmaceutical, Chemical, Bulk Drug etc.
From the year 2015-16, G.P.C.B has taken initiative to allot industries to recognized Environmental Auditor for carrying out the process of Environmental Audit and submits the report to G.P.C.B.